13854 TTs26 Torque Screwdriver
5 - 26 lbf.in Adjustable Torque Screwdriver, 1/4" hexagon bit holder, Lbf.in
| | |
| --- | --- |
| Part No | 13854 |
| Range | 5 - 26 Lbf.in |
| Accuracy | ± 6% |
| Bit Holder | 1/4" hexagon |
| Model | Adjustable |
| System | Slipery clutch |
| Scale | Lbf.in only |
| Resolution | 1.0 Lbf.in |
| Length - Weight | 155 mm - 0.2 Kg |
| Packing Size | 160x50x50mm |
| Packing Weight | 0.5 Kg |
Request a Quote
Please fill out the form below or call us at +90 312 386 1464 to get in contact with our sales representatives.
Features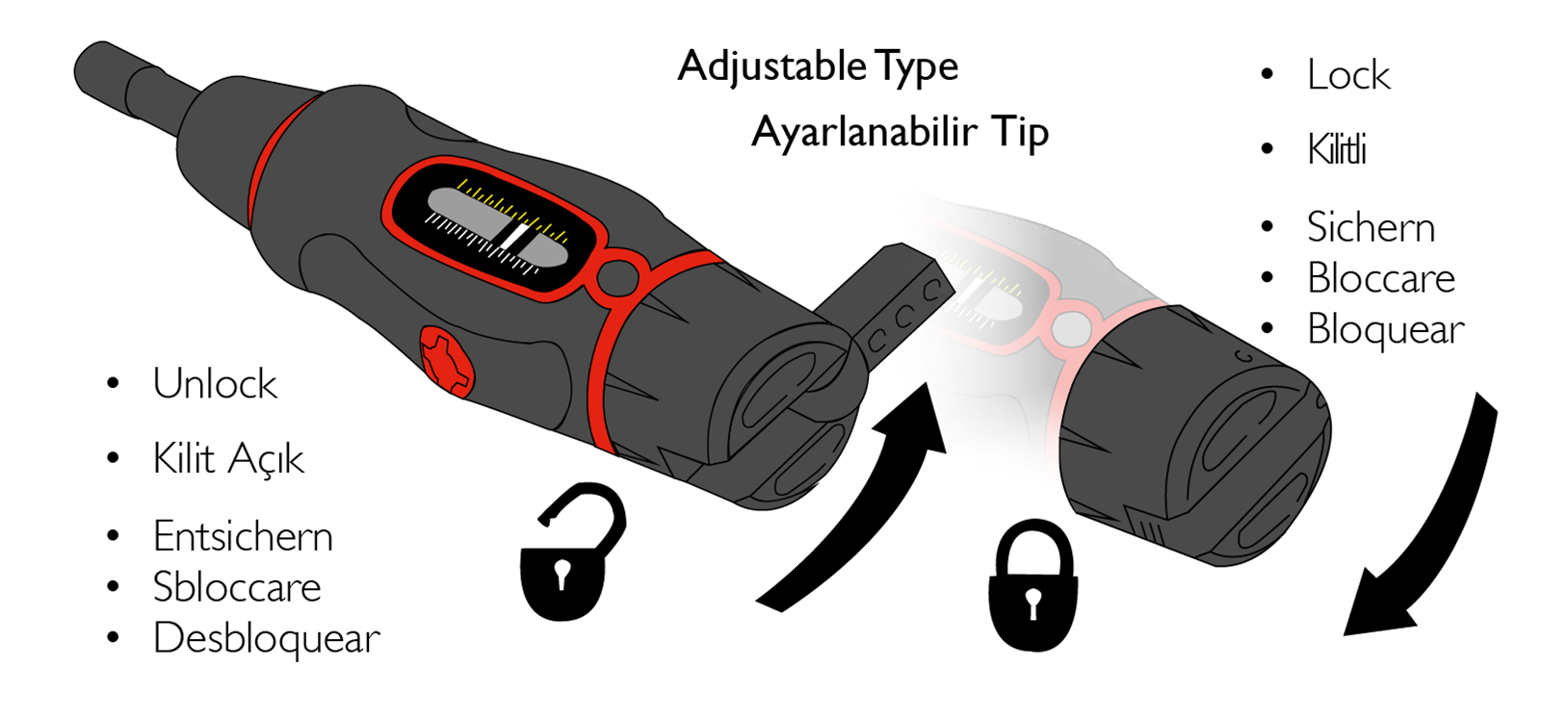 Accuracy exceeds the requirements of ISO6789
Supplied with a 1/4" hexagon bit holder designed using a 4mm hexagon stem.
The bit holder can be removed and replaced with widely available screwdriver blades.
Easy torque adjustment without the need of additional specialist tools.
All tools feature a lock to prevent accidental adjustment of the set torque.
Traceable calibration certificate for the clockwise direction.
Tool 'slips' when torque is achieved removing the possibility of 'overtightening'.
Also available in kit form supplied with a range of 12 screwdriver bits.
Technical Specifications
Norbar Adjustable Torque Screwdrivers [
Lbf.in Sc

ale Only

]
Norbar Adjustable Torque Screwdrivers [
N.m Scale Only

]
Part No
Model
Torque Range
Resolution
Length
Weight
Norbar
Nm
cN.m
Nm
mm
kg
13850
TTs1.5 N.m
0.3 - 1.5
30 - 150
0.05
155
0.235
13851
TTs3.0 N.m
0.6 - 3.0
60 - 300
0.1
155
0.235
13852
TTs6.0 N.m
1.2 - 6.0
120 - 600
0.2
155
0.235
Norbar Production "P" Type Torque Screwdrivers [
N.m - Lbf.in

]
Part No
Model
Torque Range
Length
Weight
#
#
Nm
cN.m
lbf.in
mm
kg
13856
TTs1.5
0.3 - 1.5
30 - 150
2.5 - 13
155
0.235
13857
TTs3.0
0.6 - 3.0
60 - 300
5 - 26
155
0.235
13858
TTs6.0
1.2 - 6.0
120 - 600
10 - 53
155
0.235

Norbar Adjustable Torque Screwdriver Sets [
N.m Scale

]